Introducing Civil+Mineral
The University of Toronto is consistently ranked as the #1 engineering school in Canada and is among the top 10 in the world. The Department of Civil Engineering offers six world-class academic programs in a wide variety of research and teaching areas.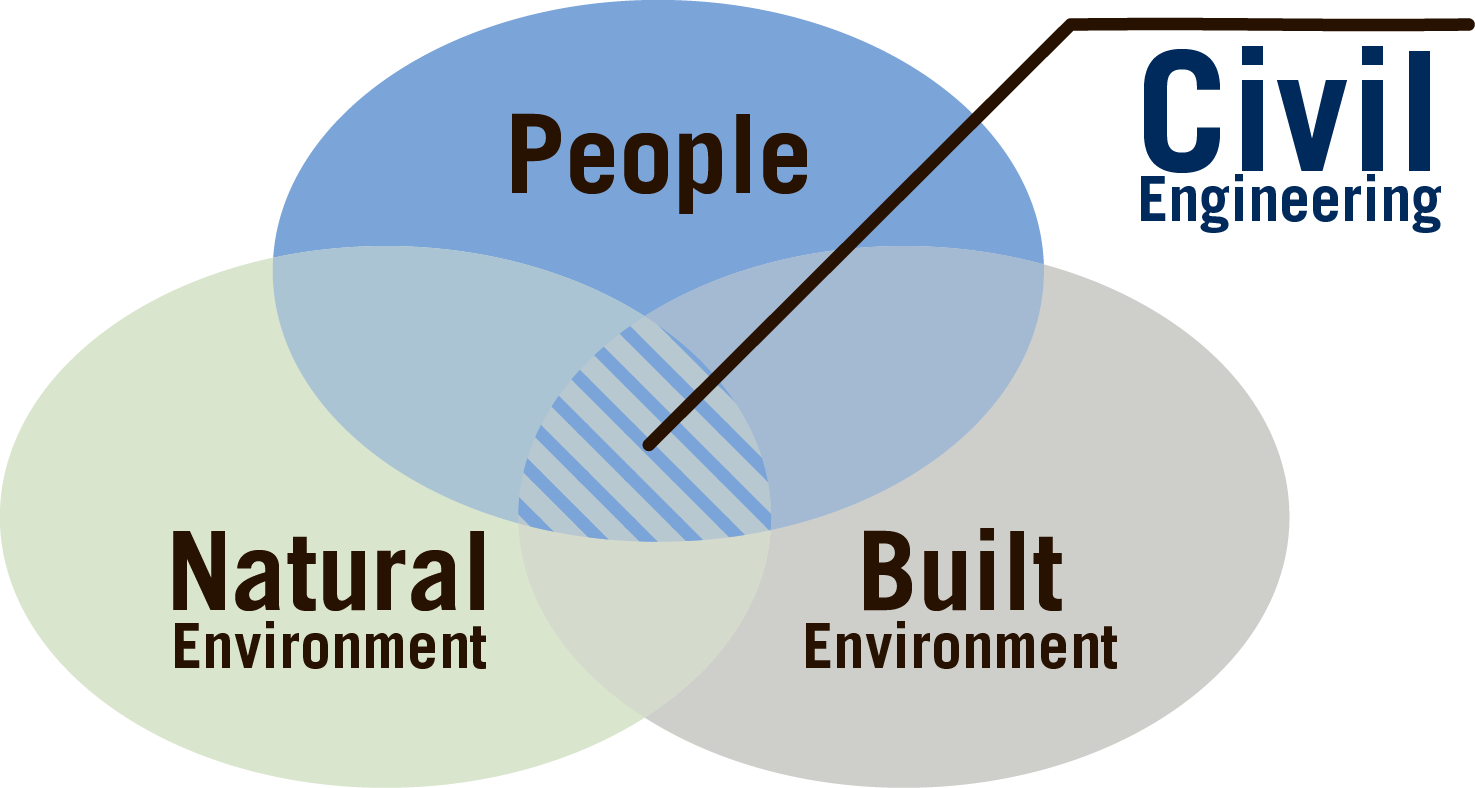 What is Civil Engineering?
Civil Engineering is a profession concerned with the ways in which humans interact with both the natural and built environments. As a Civil
Engineer, you will embark on a career that is challenging, rewarding and that will make a real difference in people's everyday lives.
There are different types of Civil Engineers: those that deal with visible things such as buildings, tunnels and highways, and those that work on "behind the scenes" projects such as pipelines, building foundations, and water treatment.
What is Mineral Engineering?
Mineral engineering encompasses the activities necessary to extract and process natural mineral resources.
The Lassonde Mineral Engineering Program is comprehensive, covering topics from the entire scope of minerals engineering: from geology and mineral exploration, through analysis and design of surface and underground excavations, mechanical and explosive excavation of geological materials, planning and management of mines and quarries, processing of metallic, non‑metallic and industrial minerals, safety and environmental protection, and on to financial aspects of minerals operations.
This wide range of topics means that the program is truly interdisciplinary, using concepts and techniques from mathematics, physics, chemistry, geology and economics. The Departments of Civil+Mineral Engineering, Geology and Materials Science and Engineering work collaboratively to offer this program.
The program maintains close links with industry experts who are often invited to deliver guest-lectures about what is going on in the industry, what technology and research is being used, and other cutting-edge mineral engineering topics.
Undergraduate Level
The Department of Civil Engineering at the University of Toronto is the home of two great Undergraduate Programs: the Civil Engineering Program and the Lassonde Mineral Engineering Program.  Both Programs are four years in length and lead to the Bachelor of Applied Science (BASc) Degree.
Students in both Undergraduate Programs also have a host of options to enhance their Degrees:
Graduate Level
The Department also offers three world-class Graduate Programs in a wide variety of research areas.  Degrees offered include:
Click on your program of choice for more information on fees, financial support packages, courses and research
Why Civil and Mineral Together?
In the engineering profession, Civil and Mineral Engineers often rely on each other for their various expertise.  Civil Engineers cannot construct the underground infrastructure of a city without consulting the experts in underground space.  Similarly, Mineral Engineers require experts in environmental engineering, structures, transportation and a variety of other Civil disciplines in order to build the systems that provide us with mineral resources safely, sustainably, and economically.
As a result, students in the Civil and Lassonde Mineral Engineering Programs share a number of core courses, and can choose to specialize even more in their upper years with technical electives in both Civil and Mineral Engineering.