Dr. Farzine Nasseri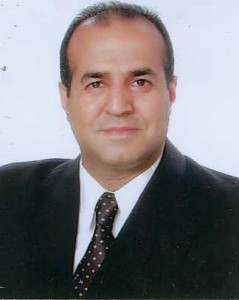 Dr. M.H.B. (Farzine) Nasseri has a Ph.D. in rock mechanics, and is a licensed Professional Engineer in Ontario. He has 20 years of research, teaching and consulting experiences in the field of rock mechanics. His research interest involves in understanding the factors affecting fracture initiation and propagation under various stress regimes and scales.
Characterization of petrofabric structures, evaluation of fracture toughness of rocks, measurements of fluid flow and transport properties in rocks and laboratory acoustic/seismic velocities measurements and their analysis are some of the tools used by him to explore the interdisciplinary relationship among the rock mechanics, rock physics and engineering seismology .Application areas: Petroleum geomechanics, nuclear waste repositories, underground openings, drilling and blasting and slope stability.
Farzine Nasseri received his Ph.D. degree in 1993 in Rock mechanics from Department of Civil Engineering, Indian Institute of Technology, New Delhi, India.
Employment History
April 2007-  System Testing Engineer, Experimental Geoscientist, Department of Civil Engineering, University of Toronto

Feb 2004 – Research Associate, University of Toronto, Lassonde Institute.

1999 – Present – Research Associate, University of Toronto, Dept. of Civil Engineering and  Department of Geology.

June 93-Aug 98  -Assistant Professor, University of Tarbiat Modaress, Department of Mining Engineering, Rock Mechanics Group, Tehran, Iran.

Jan 94-98 – Rock Engineering and Rock Mechanics specialist at RahShar Architectural and Hydraulics Consulting Engineers
Tehran, Iran as part time consultant.
Research Interests and Expertise
Rock Mechanics, Rock Physics and Engineering Seismology

Experimental studies of strength and deformational responses of anisotropic rocks and its application to prediction of strength and defomational responses of rock masses.
Experimental evaluation of coupled hydro-thermo-mechanical properties of rocks and its application to nuclear waste repositories and geothermal energy.
Field mapping and investigation of discontinuities to determine/evaluate rock mass parameters and engineering classification of rock masses
Numerical modeling of underground tunnels and caverns
Laboratory and experimental approach to quantify the strength and deformational properties of anisotropic rocks; development of anisotropic failure criteria
Characterization of micro structural fabrics and their influences on fracture toughness/roughness anisotropy
Characterization of fracture damage zone under tensile and shear stress regimes
Acoustic emission activity and seismic wave velocity measurements in rocks under mode I failure of rocks
Laboratory observation of pre to post brittle failure of rocks: acoustic emission and transport properties of thermally treated rock specimens
Physico-mechanical and seismic responses of carbonates rocks under hydrostatic and deviatoric stresses  

Structural Geology

Application of structural geology on stability of slopes, underground openings and mineralization.
Geological field mapping in lower Himalayas, analysis of fold system near thrust systems, analysis of enechelone/sigmoidal vein systems and their relationship with main principal stress direction in a thrust zone, analysis of joint systems in regional scale
Analogue modeling techniques in structural geology, hot orogeny and strain partitioning in crustal zone using vice models;http://basalt.geology.utoronto.ca/tectonicslab/Vice.html 

Future Research Plans

Fluid flow measurements in rocks under true triaxial testing environment: measurements of axial and lateral permeability under various principal stresses and foliation plane directions
Application of engineering seismology techniques to evaluate the strength and deformational behavior of jointed rock specimens under triaxial and true triaxial testing set up
Hydro-fracturing experiments under true triaxial set up
Evaluation of fracture toughness index under confinement in true triaxial set up

Publications Journal Publications

D. Goodfellow, M. H. B. Nasseri, S. C. Maxwell, and R. P. Young, (2015). Hydraulic fracture energy budget: Insights from the laboratory, Geophysical Research Letters, DOI: 10.1002/2015GL063093
Ghaffari, H.O. Nasseri, M.H.B. & Young, R.P. (2014), Faulting of Rocks in a Three-Dimensional Stress Field by Micro-Anticracks, Nature Scientific Reports,http://www.nature.com/srep/2014/140527/srep05011/full/srep05011.html
Nasseri, M.H.B. Goodfellow, S.D. Lombos L. and Young, R.P (2014), 3-D transport and acoustic properties of Fontainebleau sandstone during true-triaxial deformation experiments, IJRMMS, 69, 1-18.
Nasseri, M.H.B. Goodfellow, S. D. Wanne, T.S. and Young, R.P (2013), Coupled Thermo-Hydro-Mechanical properties of Cobourg limestone under hydrostatic and deviatoric stresses, IJRMMS, 61, 212-222.
Dai, F. Xia, K. Nasseri, M.H.B. (2013), Micromechanical model for the rate dependence of the fracture toughness anisotropy of Barre granite, IJRMMS, 63, 113-121.
Young R.P, M.H.B. Nasseri and L. Lombos, (2011). Imaging the effect of the intermediate principal stress on strength, deformation and transport properties of rocks using seismic methods. P. 167-179. True Triaxial Testing of Rocks (Geomechanics Research Series Book) Edited by Marek Kwasniewski, Xiaochun Li, Manabu Takahashi
Nasseri, M.H.B. F.Rezannezhad And Young, R. P. (2010). Analysis of fracture damage zone in anisotropic granitic rock using 3D X-ray CT scanning techniques. Int. J. of Fracture, DOI 10.007/s10704-010-9551-0.
Nasseri, M.H.B., Grasselli, G. Mohanty (2010).Experimental relationship between fracture toughness and fracture roughness in anisotropic granitic rocks. J of Rock Mechanics Vol 43,4:403-415.
Nasseri, M.H.B. Tatone, B.S.A Grasselli, G. And Young R.P. (2010).Fracture toughness and fracture roughness interrelationship in thermally treated Westerly granite, Pure and Applied Geophysics 166 (2009)801-822.
Nasseri, M.H.B Schubnel, A. Benson, P. M. And Young, R. P. (2009), Common evolution of mechanical and transport properties in thermally cracked westerly granite at elevated hydrostatic pressure, Pure and Applied Geophysics 166(2009)927-948.
Xia, K Nasseri, M.H.B. Mohanty, B Lu F. and Lin Y (2008) Effects of Micro-structures on Dynamic Compression of Barre Granite. Int. Rock Mech. & Min. Sci. 45, 6: pp.862-878.
Nasseri M.H.B. Mohanty B. (2008). Fracture toughness anisotropy in granitic rocks. Int. Rock Mech. & Min. Sci., 45:167-193.
Nasseri M.H.B. Schubnel A. and Young R.P. (2007). Coupled Evolutions of Fracture Toughness and Elastic Properties at High Crack Density in Thermally Treated Westerly Granite, Int. Rock Mech. & Min. Sci, 44:601-616.

Nasseri M.H.B., Mohanty B. and R.P. Young (2006). Fracture Toughness measurements and acoustic emission activity in brittle rocks. Pure and Applied Geophysics. 163 (2006) 1-29.

A.R. Cruden, M.H.B. Nasseri & R. Pysklywec (2006). Surface topography and internal strain variation in wide hot orogens form three-dimensional analogue and two-dimensional numerical vise models.GeoMod, special publication of the Geological Society of London, Edited by S. Buitner & G. Schreurs. 253; 79-104

Nasseri B.M.H., Mohanty B. and P-Y Robin. (2005). Characterization of microstructures and fracture toughness in five granitic rocks, Int. Rock Mech. & Min. Sci., 42:450-460.
A.R. Cruden, M.H.B. Nasseri & R. Pysklywec (2004).  Three dimensional strain partitioning in analogue versus numerical models of convergent orogens.  Bollettino di Geofisica Teorica ed Applicata (BGTA), an International Journal of Earth Sciences edited by Istituto Nazionale di Oceanografia e di Geofisica Sperimentale OGS. 45,70-73. Extended Abstract
Nasseri B.M.H., Rao K.S. and Ramamurthy T. (2003). Anisotropic strength and deformational behaviour of Himalayan Schists. Int. Rock Mech. & Min. Sci. Vol. 40/1, P. 3-23. Abstract
Nasseri B.M.H., Rao K.S. & Ramamurthy T. (1997). Failure mechanism in schistose rocks. Int. Rock Mech. & Min. Sci. Vol.34, no.3/4 P. 460. Abstract
Nasseri Behrestaghi M.H., Rao K.S. & Ramamurthy T. (1996). Engineering geological and geotechnical responses of schistose rocks from dam project areas in India. Engineering Geology, 44, 183-201.

Conferences

M.H.B. Nasseri, Mahdi Sehizadeh, Sheng Hua Ye, R. Paul Young, J. William Flynn Johannes Suikkanen and Topias Siren, Strength, Deformation and Seismic Responses of OLKILUOTO Migmatitic Gneiss under Laboratory True-Triaxial Stress, ISRM conference Tampere, Finland, 8-12 May 2016.
Paul Young and M.H.B. Nasseri The effect of True- triaxial Stress Path on Induced Fracturing in Anisotropic Gneiss, RocDyn-2, Suzhou, China May 2016.
M.H.B. Nasseri, M. Sehizadeh, S. Ye, G. Su, T.S, Nguyen, R.P. Young, Coupled hydro-mechanical properties of Cobourg limestone with special reference to excavation damage zones, EGU Vienna, Austria, 17-22, April 2016,
Goodfellow, S.D., Lee, B., Flynn, W., Maxwell, S.C. Nasseri, M.H.B. and Young, R.P. Lombos, L. Acoustic Emission Geomechanics of Hydraulic Fracturing In the Laboratory, ARMA, Huston, Texas, USA, 26-29 June 2016.
S. Ye, M. Sehizadeh, M. G. Tabari, M.H.B. Nasseri, R.P. Young, Numerical Solution of Anisotropic Gneiss with FLAC3D, EGU Vienna, Austria, 17-22, April 2016,
Mahdi Sehizadeh, M.H.B. Nasseri , Sheng Ye, and R. Paul Young, Acoustic Emission, b-values and Foliation Plane Anisotropy, EGU Vienna, Austria, 17-22, April 2016.
Tibbo, D. Schmitt, B. Milkereit, M.H.B. Nasseri, R.P. Young, Experimental Measurement of In Situ Stress, EGU Vienna, Austria, 17-22, April 2016.
J.W. Flynn, S.D. Goodfellow, M.H.B. Nasseri, R.P. Young, J.M. Reyes-Montes,  Spectral Characteristics of Continuous Acoustic Emission (AE) Data from Laboratory Rock Deformation Experiments, EGU Vienna, Austria, 17-22, April 2016.
Goodfellow, S.D. Nasseri M.H.B., Lombos, L. and Young, R.P. (2014), Acoustic Emission Monitoring of Hydraulic Fractures in the laboratory: The Effect of Stress Ratio, ISRM Conferene, Qubec, 2015 .

Goodfellow, S.D., Nasseri, M.H.B. and Young, R.P. (2014), Source Parameters of Acoustic Emission Observed in Laboratory and Mine Environments, ARMA, Minneapolis, MN, USA, 1-4 June 2014.

Goodfellow, S.D., Nasseri, M.H.B. and Young, R.P. (2013), The influence of injection rate on hydraulic fracturing of tria-axially deformed Westerly granite in the laboratory,  ARMA, San Francisco, Ca, USA, 23-26, June 2013.

Goodfellow, S.D., Flynn, J.W., Reyes-Montes, J.M., Nasseri, M.H.B. and Young, R.P. (2013), Analysis of continuous Acoustic Emission waveform records from rock fracturing experiments, ARMA, San Francisco, Ca, USA, 23-26, June 2013.

Nasseri, M.H.B. Goodfellow, S. Wanne, T.S. and Young, R.P (2012), Thermo-Hydrmo-Mechanical properties of Lindsay limestone: A candidate for Nuclear Waste Repository in Canada. ARMA, 2012, Chicago, USA.

Nasseri M.H.B, and Young R.P. Coupled Hydro-Thermo-Mechanical properties of Lindsay limestone. Annual conference meeting organized by Nuclear Waste management organization held at Hockley valley resort, Ontario 8th-9th June, 2010

Nasseri M.H.B, Rezanezhad F, Young R.P. 3D observation and evaluation of induced damaged zone in anisotropic media evaluate fracture damage zone in anisotropic granitic rock, AGU Joint Assembly, Toronto, On, Canada. The Meeting of the America, 24-27 May, 2009
Nasseri M.H.B, Young R.P, Rezanezhad F, Cho S.H (2009). Application of 3D X-ray CT scanning techniques to evaluate fracture damage zone in anisotropic granitic rock, 3rd US-Canada rock mechanic symposium, Toronto, Canada, May 9th-14th.
Prasad, U. Curry, D. Mohanty, B. Nasseri, M.H.B. (2009). Improved method for estimating the strength of cabronate rocks. International Petroleum Technology conference in Doha, Qatar, 7-9 December 2009.

Bongajum E, White I, Milkereit B, Qian W, Morris B, Nasseri M.H.B., Collins D. (2009). Multiparameter petrophysical characterization of an ore body: an exploration case history 3rd US-Canada rock mechanic symposium, Toronto, Canada, May 9th-14th.

Nasseri M.H.B., Mohanty B. and R.P. Young .Three-dimensional observation of the fracture process zone in anisotropic granitic rock by X-ray CT scan, EGU General Assembly, Vienna, Austria, April 12-18th, 2008, (invited talk).
Nasseri, M.H.B, Grasselli, G. Mohanty, B. Three-dimensional observation of the fracture process zone in anisotropic granitic rock by x-ray CT scan. Euro-Conference of "Rock Physics and Geomechanics" on Natural hazards: thermo-hydro-mechanical processes in rocks. EMFCSC, Erice, Sicily, 25 – 30 September, 2007 http://www.earth-prints.org/index.jsp.

Nasseri M.H.B. Schubnel, A. and Young, R.P. The evolution of fracture toughness and permeability in thermally cracked westerly granite from elastic wave velocities. 1st Canada-U.S. Rock mechanics Symposium, Vancouver, May 27-31-, 2007.

Nasseri M.H.B, G. Grasselli, B. Mohanty. Experimental relationship between fracture toughness and fracture roughness in anisotropic granitic rocks. 1st Canada-U.S. Rock mechanics Symposium, Vancouver, May 27-31-, 2007.

F. Dai, K. Xia and M.H.B. Nasseri, B. Mohanty (2007). Crack-Microcrack Interaction and Fracture Toughness Anisotropy in Rocks. SEM annual conference, US

M.H.B. Nasseri, B. Thompson, A. Schubnel, and R.P. Young (2005). Acoustic emission monitoring of Mode I fracture toughness (CCNBD) test in Lac du Bonnet granite. Alaska Rocks 2005 (Abstract
Schubnel, A.  Thompson, B. Fortin, J. Nasseri, M. H.  Young, R (2004): Transition from cataclastic flow to aseismic brittle failure in Carrarra marble. Eos Trans. AGU, 85(47), Fall Meet. Abstract
Cruden, A., M. Nasseri, and R. N. Pysklywec, Analogue versus numerical vise models of wide, hot convergent orogens: influence of lateral flow on development of 3D strain fields and topography, EGS-EUG-AGU Joint Meeting, Nice, France, April 2003.
Nasseri B.M.H., Mohanty B. and Prasad U. (2002). Investigation of Micro- structural properties of selected rocks and their effect on fracture toughness. North American Rock Mechanics Symposium, Toronto, Canada May 2002 Vol 1.
Ramamuthy T., Rao K.S., Nasseri B.M.H. (1998) Anisotropic strength behavior of Himalayan Schists. Proc. Indian Geotechnical Conference, IGC-98, Vol. 1, pp. 335-338, New Delhi.
Nasseri B.M.H., Rao K.S. & Ramamurthy T. (1997) Anisotropic behavior of schistose rocks and effect of confining pressure on them.Proc.1st.Asian Rock Mech. Symp. Seoul, Korea.
Jalalifar H. & Nasseri B.M.H. (1997) An assessment of pressure tunnel of Jiroft dam and stability analysis, case study. Int.Symp. On Rock Support, Lillehamer, Norway.
Nasseri B.M.H., Rao K.S. & Ramamurthy T. (1996) Prediction of anisotropy responses of Strength and deformation of schists. Proc.Eurock'96, Turin, Italy, ISRM Int.Symp. 1:25-32.

Abstracts

Nasseri, M.H.B. Goodfellow, S.D.  Paterson K. and Young, R.P (2013),Investigation of permeability anisotropy and polymodal fracture pattern development using a true-triaxial imaging cell, AGU, Fall 2013, San Fransisco, USA, (Talk).
Flynn, J.W., Goodfellow, S.D., Nasseri, M.H.B. Nasseri, Ryes-Montes, J.M. and Young, R.P. (2013), Comparative analysis of Continuous Acoustic Emission (AE) Data, Acquired from 12 and 16 Bit Streaming Systems during rock Deformation Experiments, AGU, Fall 2013, San Fransisco, USA.
Goodfellow, S.D. Ghofranitabari, M. Nasseri, M.H.B. and Young, R.P. (2013), Evaluation of Wave Propagaiton Properties during a True-Triaxial Rock Fracture Experiment using Acoustic Emission Frequency Charcteristics, AGU, Fall 2013, San Fransisco, USA.
Reyes-Montes, J.M. Goodfellow, S.D. Nasseri, M.H.B. and Young, R.P. (2013), Quantificaiton of Crack Interaction in Loading induced Rock Deformation Tests, AGU, Fall 2013, San Fransisco, USA.
Nasseri M.H.B, Goodfellow, S. D. and Young R.P. Comparison of Fracture Initiation and Propagation in Untreated and Thermally Damaged Westerly granites Using a Geophysical Imaging Cell. AGU, Fall 2011, San Francisco, USA.
M.G. Tabari, M.H.B. Nasseri and Young, R.P. Analysis of acoustic emission and wave velocity in fractured rock specimen under poly-axial loading test. AGU, Fall, 2011, San Francisco.
Nasseri M.H.B, and Young R.P. Coupled Hydro-Thermo-Mechanical properties of Lindsay limestone. Annual conference meeting organized by Nuclear Waste management organization held at Hockley valley resort, Ontario 8th-9th June, 2010
Nasseri M.H.B, Rezanezhad F, Young R.P, 3D observation and evaluation of induced damaged zone in anisotropic media evaluate fracture damage zone in anisotropic granitic rock, AGU Joint Assembly, The Meeting of the America, 24-27 May 2009, Toronto, On, Canada.
Nasseri M.H.B, Young R.P, Rezanezhad F, Cho S.H. Application of 3D X-ray CT scanning techniques to evaluate fracture damage zone in anisotropic granitic rock, 3rd US-Canada rock mechanic symposium, Toronto, Canada, May 9th-14th 2009.
R. Cruden, F. Robin, & M. H. B. Nasseri, Nature of granitoid sheet intrusions and their influence on the mechanical behavior of the crust during ogenesis, with emphasis on the Archean Western Superior Province. Pan-Lithoprobe workshop I, Tectonic and Magmatic Processes in Crustal Growth, October 14-17, 1999.
Nasseri B.M.H. (1998) Strength and deformational properties of anisotropic rocks with special reference to shale. Porous Media Research Institute Annual Meeting, Nov.17, 1998. Geomechanics Group, University of waterloo. Waterloo, Canada

Reports

Nasseri, M.H.B., Young R.P., Suikkanen, J. 2016. ONKALO POSE Experiment – Strength, deformation and seismic response of Olkiluoto isotropic pegmatitic granite and anisotropic migmatitic gneiss under a state of true-triaxial stress. Posiva Working Report 2016 – 41. Posiva Oy, Eurajoki, Finland.
M.H.B. Nasseri & R.P. Young, Laboratory Triaxial and Permeability Tests on Tournemire Shale and Cobourg Limestone, Report for Canadian Nuclear Safety Committee, Ottawa, Feb. 2016.
M.H.B. Nasseri & R.P. Young, Thermo-Hydro-Mechanical Properties of Cobourg Limestone, Report to Nuclear Waste Management Organization, Toronto, NWMO-TR-2016-26, June 2016.

Contact
Rock Fracture Dynamics Facility
Department of Civil Engineering
University of Toronto
35 St. George Street
Toronto, ON  M5S 1A4
Canada
Email: nasseri@ecf.utoronto.ca
Tel: 416-946-7333